A 23-Year-Old Road Trip, Covering 800,000 Kilometres... And Still Going
Wed, Aug 1st, 2012 21:00 by capnasty
NEWS
In what must be the ultimate road-trip, Gunther and Christine Holtorf have been driving around the world for the last 23 years, covering over 800,000 kilometres. The article from the BBC features a compilation of images from both Gunther and Canadian photographer David Lemke, showcasing some of the many places where they and their iconic Mercedes-Benz G-Wagon -- lovingly named Otto -- have been. Kudos to the human determination and German engineering behind the vehicle.
Back in 1989, as the Berlin Wall fell, Gunther Holtorf and his wife Christine set out on what was meant to be an 18-month tour of Africa in their Mercedes Benz G Wagon. Now, with more than 800,000km (500,000 miles) on the clock, Gunther is still going.

The German former airline executive has travelled the equivalent of 20 times around the planet in the vehicle - which he calls Otto. He says he has never had a serious breakdown. Recently in Vietnam, Canadian-born photographer David Lemke joined Gunther on one section of his epic journey.
By the way, the above photograph and those below are courtesy of David Lemke who kindly allowed me to use them for this post. Be sure to check out his site for more wonderful images from this talented photographer.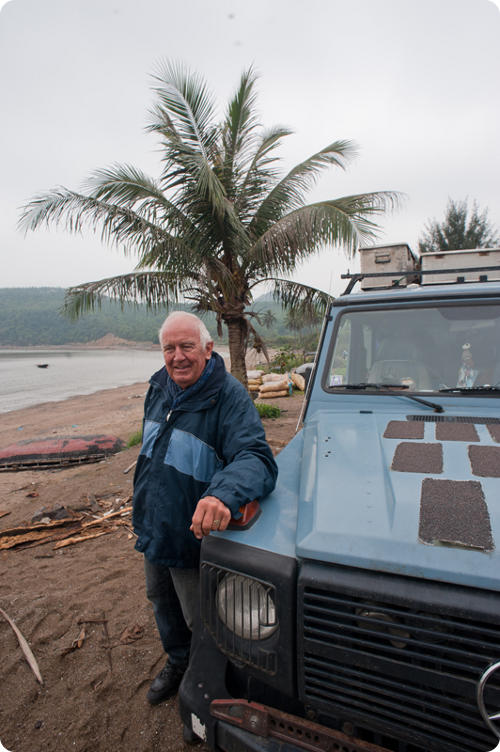 1672
You may also be interested in: