KIA's Risky Advertising Makes Puritans Shit Themselves
Fri, Jul 8th, 2011 12:00 by capnasty
NEWS
KIA Motors of America is under fire for a series of ads that feature a six panel story, with cartoonish characters on one side and erotic looking ones on the other. The heavy, sexual undertones are, ah, hard to miss.
From the Toronto Star article:
It may be hard to tell, but the ads are meant to illustrate dual-zone air conditioning, a feature in the Kia Sportage, by contrasting the hot and cold scenes. The small print at the bottom of the ads reads: "A different temperature on each side."
Not everyone is outraged, however. The ads, which were created by the Moma ad agency in Brazil, were honoured with an award at the 2011 Cannes Lions International Festival of Creativity in France. In other words, America may have fought for independence against the British, but it looks like Old World's Victorian sensibilities are alive and well.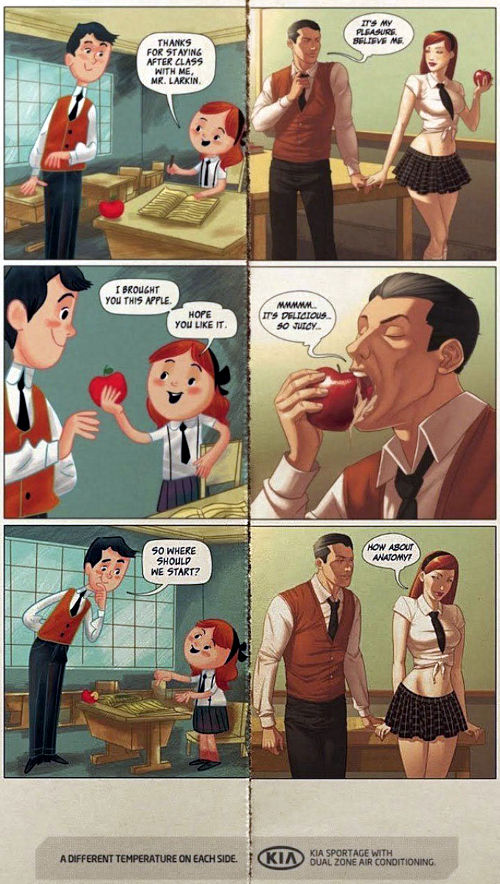 Head of the class.
1866
You may also be interested in: