Shawn Smith's Sculptures Look Like 8-Bit Images
Fri, May 20th, 2011 21:00 by capnasty
NEWS
Artist Shawn Smith builds beautifulsculptures of animals that resemble 8-bit images, using nothing morethan coloured woodblocks.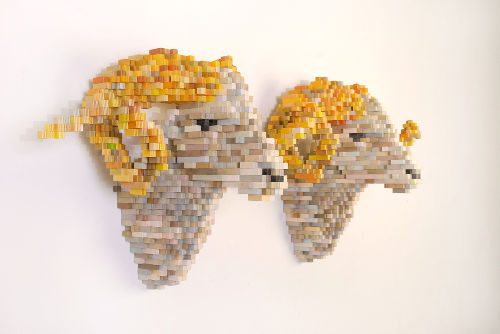 "Double Dahl" (2007), Plywood, ink, acrylic paint, 22 x 53 x 16 inches
As Smith explains:
My work investigates the slippery intersection betweenthe digital world and reality. Specifically, I am interested in how weexperience nature through technology. When we see images of nature on TVor on a computer screen, we feel that we are seeing nature but we arereally only seeing patterns of pixelated light.
The above images were kindly provided by Mr. Smith himself.
1291
You may also be interested in: