LEPOS: The Primary Invasion - Diego Bergia's Book Launch & Show, November 11th
Thu, Oct 28th, 2010 01:00 by capnasty
NEWS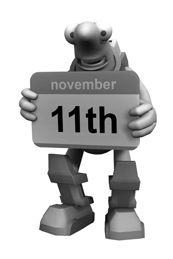 In 1995 Koyama Games built a prototype arcade machine that never went into full production. The 32-bit Lepos side-scroller was made strictly for promotional purposes, this demo has never been made public... Until now.
On November 11th, between 7 and 10 pm, Magic Pony will unveil a lost arcade classic. Displayed on loan for three days will be the original arcade cabinet along with a game demo, dead stock fliers and a special series of level artwork.
And, coinciding with this event, is the launch of Diego Bergia's Lepos bible. A 65 page book documenting the entire project's history from street-art to video games. Visit the Facebook page here to confirm your attendance. You can also visit the Magic Pony website here for more info and some eye-candy. Don't miss it!
1280
You may also be interested in: